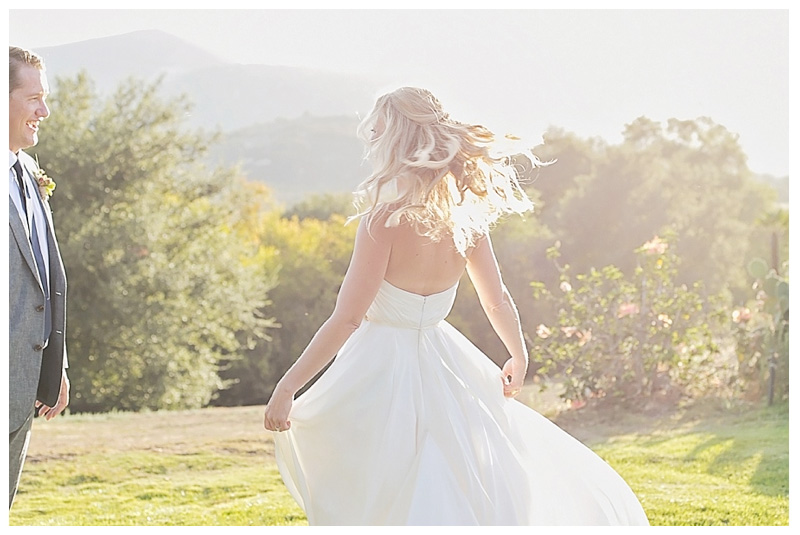 14 Jan

The High Double Knot | Condor's Nest Ranch Wedding

Why not start off the New Year going back in time to last summer!  I know I know… How the heck did it take me this long to blog this beautiful wedding?   Well… I could go through all the excuses I have, but why bore you.   So here it is.   First of all, let me start by saying that I am beyond blessed to know this couple.   I met them a few years back when I photographed their first knot, a quick and intimate ceremony with their family.  From there, I did Laura's maternity, then their first family photos as a family of 3, and some other fun shoots, and then THIS, aptly named the High Double Knot. There is no breaking this tie.   This family is legit.  Connected.  Amazing.

The Condor's Nest Ranch is tucked away in the hills in Pala, California.   This place is a gem… with amazing views, rustic vintage buildings and decor, and an eclectic style that was perfect for this  Hacienda inspired wedding.    Chris & Laura added their special touches by bringing in loads of Spanish pottery, bougainvillea, mexican blankets, and even a roasted pig!   They did away with a traditional cake and had Churro's instead.    Just when I thought everything about this day was perfect…  they had their first dance and I about fell over.  They played my favorite song…. ever.  I am known to be emotionally involved with my clients and will shed a tear for sure!   However, when White Buffalo's Love Song #1 came on, I lost it!!     Click HERE to have a listen and have a look at their beautiful day.
DETAILS:
Venue:   The Condor's Nest Ranch 
Coordinator:   Before I Do Events
Florals:  Paula Mac Florals
Videography:  Enjet Media    See their video HERE
DJ:  DJ Blaster
Catering:  Alchemy
Rentals:  Abbey Party Rentals
Beauty:  Jessica Mason
Dress:  Sarah Seven
Assistant Photographer:  Wendy Hanna